Antarctica Cruises
Marvel at the breathtaking beauty and overwhelming power of nature of Antarctica, the world's 'last frontier' and closest thing on Earth to another planet.
Being the southernmost continent and site of the South Pole, Antarctica is a virtually uninhabited, ice-covered landmass and is home to incredible scenery, majestic mountains, soaring icebergs and spectacular wildlife.
Antarctica has the world's highest concentration of marine wildlife with millions of penguins and multiple species of whales and seals. The views on the Great White Continent are unlike anywhere else on Earth with massive icebergs dwarfing even the biggest cruise liners.
An Antarctica cruise is guaranteed to provide numerous rewards for the adventurous traveller. While many cruises will have a strict itinerary, a trip to Antarctica is dependent on the elements. Ports of call will be strictly at the discretion of the Captain but with their expert knowledge of the region, passengers will be guaranteed the best experience available.
An Antarctica cruise is a voyage like no other and there are many options available to explore Antarctica, from formal sightseeing cruises to extreme adventure trips.
We have many great deals on Antarctica Cruises. Call our Cruise Experts now or let us call you back. Our experienced and friendly staff will find the most suitable cruise for you.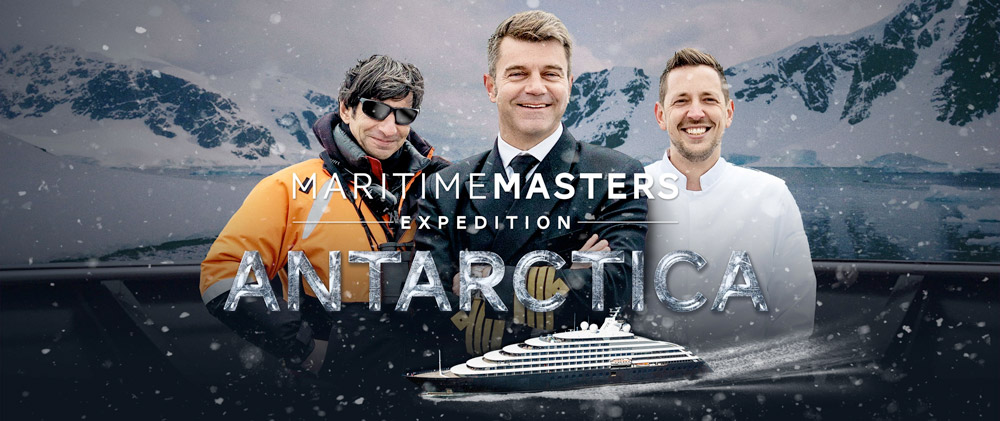 Scenic Introduces Maritime Masters: Expedition Antarctica
The brand new docuseries explores the six-star voyage experience on board
Scenic Eclipse
and is confirmed to stream in the UK for the first time at 6pm on 04 June 2023. The five-episode access all-areas series introduces the key characters that viewers will get to know and admire, including the Masters; Scenic Eclipse Captain Erwan Le Rouzic, Expedition Operations Director Jason Flesher and VP Hotel Operations Chef Tom Goetter, as they intimately share the challenges in real-time to create a life-changing ultra-luxury voyage experience for their guests.